Zele Huber Names Edna W. Runner Tutorial Center "2015 Charity of Choice" to Benefit Under Resourced Students in Jupiter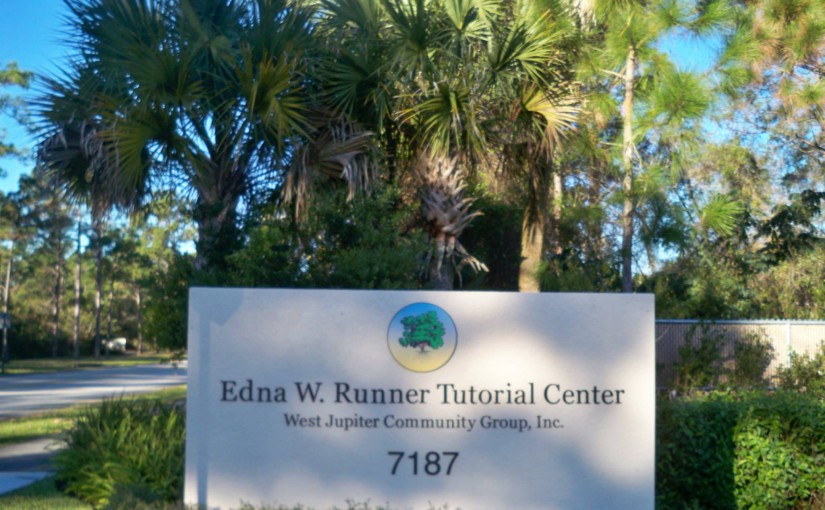 Zele Huber Trial Attorneys has selected the Edna W. Runner Tutorial Center as its "2015 Charity of Choice." The Edna W. Runner Tutorial Center ("the Center") provides tutoring and education and enrichment activities to as many as 107 local students, grades K-8th, after school and during school breaks. The Center also hosts a summer camp. Relying heavily on volunteer tutors, the Center provides a compassionate, non-judgmental environment where students work to achieve higher grade point averages while developing a strong sense of self-worth and self-esteem. Through a variety of activities and frequent guest speakers the Center stokes students' interests in a variety of topics outside their daily routine.
The 2015 Charity of Choice program is Zele Huber's effort to support and publicize a local charity that is making a difference in Jupiter and the northern Palm Beaches. Law partners Gregory T. Zele and Gregory P. Huber have for years supported several charitable and service organizations. Beginning in 2015, they will focus their efforts around one hyper-local organization and the individuals it helps. Greg Zele commented, "What the Edna W. Runner Tutorial Center is doing in these kids' lives is remarkable. And, so few people in Jupiter even know the Center exists." He continued, "Greg and I are working to see this changes. I know there are more local families who need the Center's help. I know even more families and individuals who would love to join in supporting the Center's mission by committing needed resources."
Rather than wait for the New Year, Zele Huber is beginning the Charity of Choice year now, by supporting Shop-A-Thon 2014. The Shop-A-Thon and wrapping party takes place December 12th, and provides new gifts for children to "purchase" in advance of the Christmas holidays. Shop-A-Thon is a gift shopping experience for the entire family, with children filling the roles of Christmas "elves." For some participating families, this will be the season's only gift exchange. Zele Huber is inviting staff, clients and other members of its community to provide new, unwrapped gifts and to volunteer for the wrapping party. Greg Huber commented, "The volunteerism and need for volunteers doesn't end. One great thing about the Edna W. Runner Tutorial Center mission is that you and I can participate in seeing lived out." For more information on Edna W. Runner Tutorial Center, contact 561-745-0950. Visit www.ewrunnerctr.org.