Are You Suffering After A Hip Implant?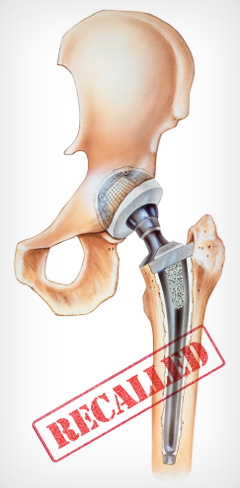 In July 2012, Stryker Orthopaedics announced a voluntary recall of certain models of its Rejuvenate and ABG II hip implants.  We are currently investigating and accepting representation in cases involving the recalled hip implants.  We are also investigating claims for injuries caused by hip replacements made by the Depuy, Pinnacle, Biomet and Wright companies.
When it comes to handling complex product liability claims, not all firms are equal.  Greg Zele and Greg Huber have handled numerous product liability claims resulting in multi-million dollar settlements and verdicts against some of the biggest manufacturers of consumer products.  When it comes to handling a defective product claim, you need experienced representation. Call us today for a free consultation.  We gladly accept attorney referrals and pay referral fees in accordance with the rules regulating the Florida Bar.